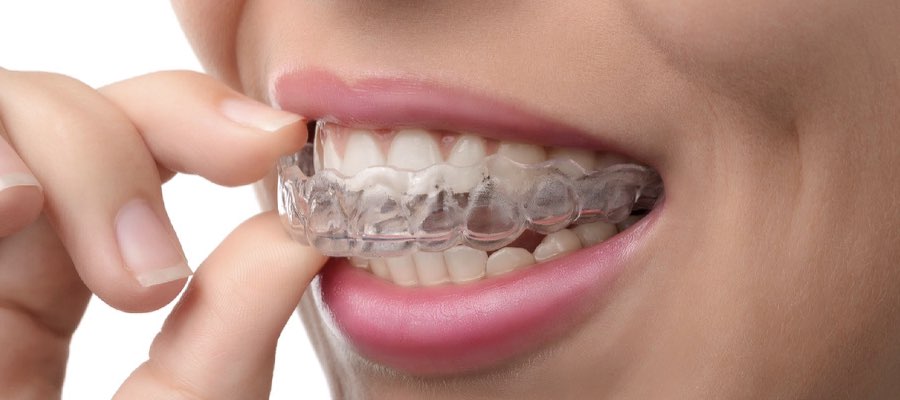 The American Association of Orthodontists predicts that over 75 percent of the general population of US could benefit from orthodontic therapies. The statistics apply to people of all ages, ethnic groups and both genders. One of the more modern options of tooth correction is Invisalign. This advanced technique uses a custom made series of virtually invisible plastic liners that gradually shift teeth into place. This method is preferred by patients as the appliance is aesthetically pleasing and does not require the use of traditional wires. Most report that Invisalign is comfortable and convenient as compared to traditional braces, allowing them to eat favorite foods, remove the device at times, brush and floss normally and enjoy virtually invisible teeth straightening.
The Diagnosis
Correctly diagnosing the need for Invisalign is essential for proper use and proper fitting. The Oso Marguerite Dental Team in Mission Viejo meets with each patient, analyzing the teeth and gums, taking digital radiographs and answering any questions. These types of braces are typically used if time is of essence and / or the patient is self – conscious about their appearance. Invisalign is also a wise choice for patients who manifest the following:
Minor to moderate oral discrepancies
Mildly crowded teeth
Small diastemas (spacing)
Excessive amount of gingival tissue showing
The Process
At the time of the first visit, a series of digital X – rays is taken and fed through the computer imaging system. This invaluable tool displays the existing conditions and results that can be achieved by using the Invisalign technique. With this information in hand, the Oso Marguerite Dental Team maps out a precise treatment plan for each patient. The initial study models may be taken for future reference. If the patient agrees with the chosen course of treatment, the final impressions are created, and a set of clear plastic trays is fabricated.
The patient receives a new tray every 2 – 3 weeks, and the progress is closely monitored by a dental professional. The Invisalign trays guide the teeth to migrate into the desired positions without discomfort to the patient in a quicker manner than metal braces.
The Maintenance
Patients with Invisalign often report that general maintenance is easy and typically not disruptive to their normal day-to-day routines. The plastic trays can be removed as necessary in between meals and for cleanings. It is advisable to use the products especially designed for acrylic brace maintenance to avoid scratching with abrasives. Teeth surfaces should be cleaned in a usual manner by brushing, flossing and antiseptic rinsing. Athletic patients can typically wear their aligners while participating in their favorite sport. If a mouthguard is necessary, the aligner can be removed and the mouth guard put in place while participating.
Frequently Asked Questions
How will Invisalign affect my lifestyle?

Invisalign is an excellent choice for many individuals because it does not negatively impact their appearance or lifestyle. Invisalign is virtually invisible, so people typically will not even notice you are wearing them. You can also remove the aligners for short periods of time to eat, drink, brush and floss. No metal or wire adjustments are involved in the treatment process. For many, this means less time in the dental chair.

Is the process of placing and wearing Invisalign painful?

Invisalign is not painful. However, some patients experience mild discomfort and pressure at the beginning of each stage of treatment as the aligners move the teeth into a new position. This is normal, a sign that treatment is working and typically subsides within one or two days.

Do I have to eat special foods while wearing Invisalign?

No, you do not. Since the aligners are removable for eating and drinking, you can enjoy all of your favorite foods and beverages without worry.

My teeth are crooked, and Invisalign sounds like a great alternative to braces. What should I do if I am interested in exploring this option?

Invisalign is an excellent choice for many individuals. To learn more about this procedure and discuss whether or not it is the right option for you, simply call Oso Marguerite Dental to schedule a convenient consultation.